Slogans on Cleanliness
What does cleanliness mean to you? Keeping your body clean; keeping your house clean and throwing garbage out or that keeping your courtyard clean. What you do to clean your house is throw the garbage out of your house and you feel you are maintaining cleanliness but what about the litter you spread out in the process of cleaning your homes?
The litter you throw out of your houses decomposes and smells and we keep on complaining about it but the truth is we don't even have a right to complain about this because we are the only one who is responsible for it.
The place where we live in, the land that is supporting us is under the threat of destruction because of our interference and overexploitation. It is very disheartening to see people behave irresponsibly about their surroundings and looking at the behavior it becomes a clear explanation that they are unknown of the importance and severity of their actions.
Soon people need to understand the importance of cleanliness. The nation is trying hard to make a healthy India and the first step taken is the 'Swachh Bharat Abhiyan' organized by our Prime Minister Shri Narendra Modi.
On 2nd October 2014, Narendra Modi addressed the people that the only way to pay respect and tribute to the Father of Nation- Mahatma Gandhi on his 150th Anniversary is to generate a clean India. The mission was launched in 2014 and was spread throughout the length and breadth of India as a national movement.
Narendra Modi himself initiated the mission with a slogan 'Na gandagi karenge, Na karne denge'. The PM and the mission aimed to achieve a clean India by 2019 and as so far, the nation is working hard and is even successful in creating a new and clean India.
In this campaign of clean India, our team is supporting our PM to complete his dream. We are up with this article for you with some awareness and cleanliness slogans which are in respect of 'Swachata Abhiyan'. If you are planning to lead such any campaign, we are here to support you and brought you some catchy and memorable lines that can be used for awareness. You can look for slogans in the following list below-
21+ Best Catchy Slogans on Cleanliness with Image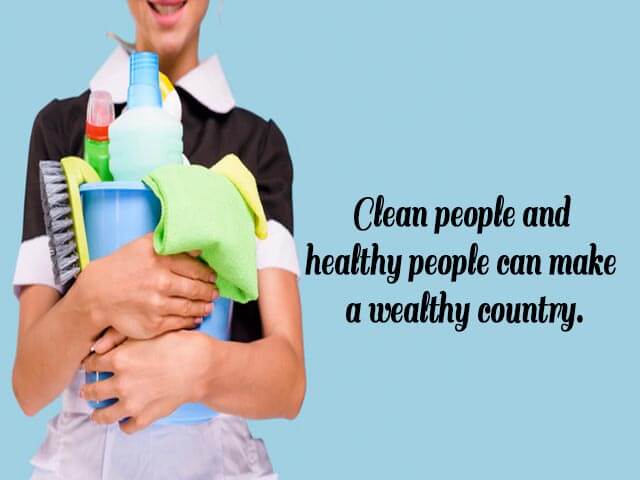 "Clean people and healthy people can make a wealthy country."
"Keep the area neat and clean."
"Don't throw away, recycle for another day."
Cleanliness Slogans in English
'Cleanliness is next to Godliness' is what we always hear which means that being clean is a sign of being good and pure. Being clean is an extremely important thing to maintain good health and a pure mind. Your healthy state of a body depends upon your surroundings. The cleaner you keep yourself, the healthier you live. We always listen that hygiene is the best medicine i.e. more hygienic you live, the faster you recover.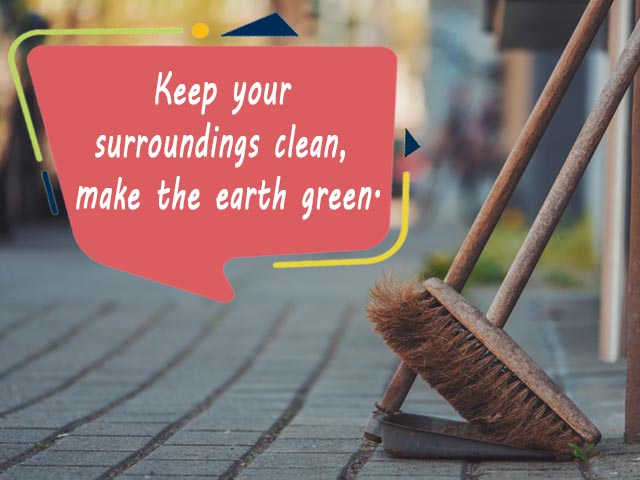 "Keep your surroundings clean, make the earth green."
"Cleanliness is next to Godliness"
"If you can't clean your surrounding then don't make it dirty."
Slogans on Cleanliness with Pictures
It is always observed and researched that harmful organisms are often found near these damp and filthy areas and the people residing in nearby areas are more prone to such harmful infections and diseases. These areas also give birth to communicable diseases which means everyone out is in danger because of un-cleanliness.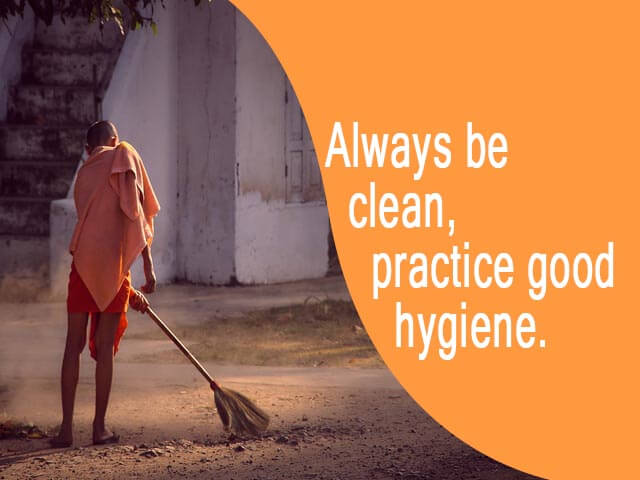 "Always be clean, practice good hygiene."
"Cleanliness is the only medicine for all diseases."
"Make this planet greener to live life cleaner."
English Slogans on Cleanliness
Many campaigns are organized in slum areas to make them understand the importance of cleanliness. People unaware of its effects, litter around. Some of the areas still do not have personal toilets and even public toilets. Along with 'Swach Bharat Abhiyan', the Government of India has also organized the Scheme names 'Har Ghar Sauchalay Yojana' in 2014 which is also a part of the Clean India Movement.
But still, people from such slum areas are unaware of these campaigns and they spend their same life in dirty and filthy areas. It's our responsibility to make them understand the art of healthy living and realize them that such a scheme is made for their own good.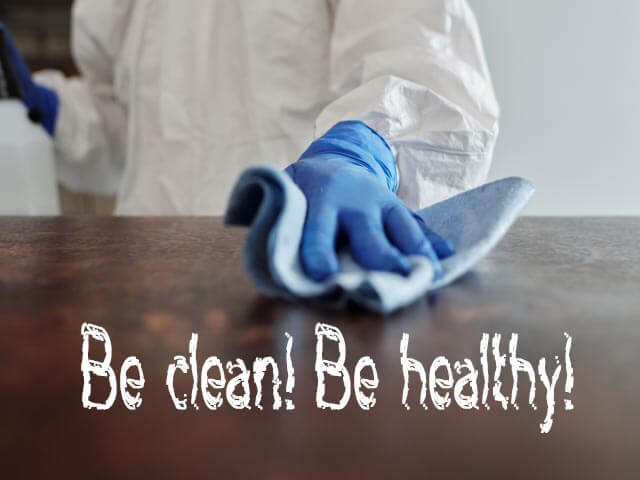 "Be clean! Be healthy!"
"Cleanliness is a stepping stone to success."
Slogans on Cleanliness in English
In this article, we have presented you with some of the slogans that can be used for such awareness movement. If you are working with a cleanliness campaign in your area or you are supporting them, you can use our slogans for it.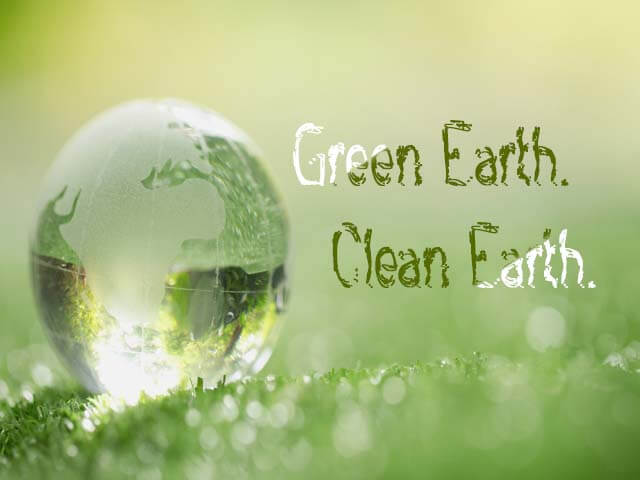 "Green Earth. Clean Earth."
"Cleanliness everywhere shows our godliness."
Slogans on Cleanliness
But the true importance of cleanliness and sanitization is probably explained during this Covid-19 to society. People understand the importance of cleanliness that if they do not work on keeping their houses and surrounding clean, they can fall prey to such diseases. But now it is more important that we follow the same habit further till the future and teach our children the same.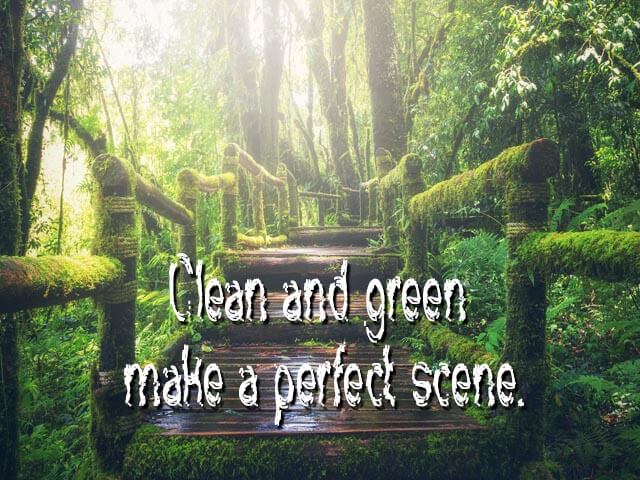 "Clean and green make a perfect scene."
"Cleanliness is an emblem of purity of mind."
We are helping you through this article, to keep yourself and your family surroundings clean. A few steps you take can lead to better health of your family. You can help us to form a Clean India and it starts from your homes at first. All you have to do is follow some rules, like-
Manage dustbins on all sides of your house so that you do not throw garbage out because of your laziness.
Make a rule to clean yourself with sanitizer or any soap once you enter inside the home.
According to science, Hygiene is the best treatment. Maintain hygiene practices in your kitchens, homes, and society.
Maintain garbage bags for you dustbin, so that it doesn't trouble the garbage collectors too.
Do not let the garbage piled up. Once you observe the dustbins full, give a call to municipality cleaners, and clear the garbage from your area.
Start using cloth bags instead of plastic bags and prefer tetra packs instead of plastic bottles.
You can put your hands on this mission of clean India. We are aiming to prepare a Clean and digital India and the government is adopting new challenges daily to reflect the dream spirit and to change the dynamics of new India. Take a pledge on this Independence Day, to help the nation and contribute to the fullest on your side to make a Clean India.
Let's work together toward our healthy life. Let's move towards the improvement of hygienic lifestyle. Hope this article helps you in your campaign and we are contributing these slogans from our part. If you like the article, make sure you share these slogans with your social media friends too.