The startup is much of a "Buzz Word" around the world, and talking about India, there are many different startups, that are working around the nation, or around the world, solving different problems of people around the world, and Industries.
The stats keep on continuously changing, so we won't mention the stats actually, but we can simply say that there are thousands of startups that are working on a number of problems, and having a wonderful growth and contribution in the Indian economy and the world.
Unique Startups In India
In this article, we are going to head on and discuss some of the unique Indian startups that you should know about. If you are someone who's more interested in working with startups or finding some of the unique startups in India, then this article is for you. So, let's get started!
Note: The order in which these startups are arranged is completely random, and we have not ranked them in any way. These startups are best in what they are doing already, and we do not intend to rank them anyway.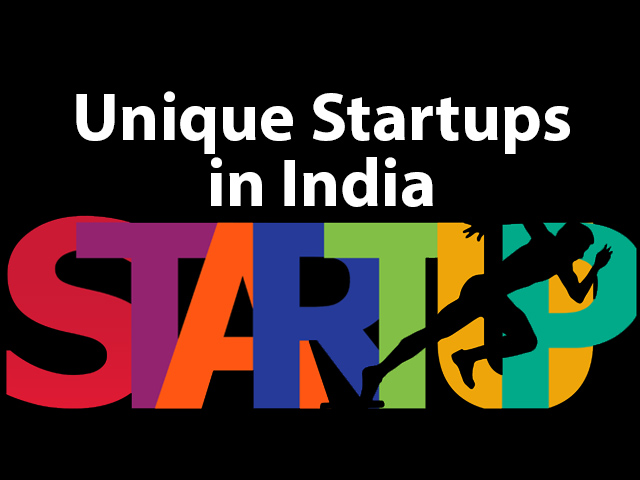 If you are someone who needs to pay credit card bills regularly, then this startup can be of interest to you. Just imagine how quickly and comfortably we have transitioned from traditional cash payments to online payments using different applications. We also get different rewards when we use those apps to make payments.
With CRED, you get rewards when you pay for credit card bills. When the users pay for their credit card bills using the CRED app, they get something called "CRED Coins", which they can redeem later on by buying some product, entering some contest, etc.
CRED was founded by Kunal Shah in 2018 and is valued at over a Billion dollars. This startup can be considered unique because it makes credit card bill payments more interesting by putting rewards to it, and also, it also became a unicorn in much less time. If you want, you can learn more about this interesting FinTech company.
2. Groww
If you are someone who's into investments, and stock markets, then you must be familiar with the Groww app, which is a very popular investing platform. It allows customers to invest in stocks, Mutual funds, IPOs, ETFs, and more using their platform and works on mobile as well as on the web.
The stats keep on changing, but we can say that Groww has Millions of users, and they have made investing so simple that even the people in smaller cities of India are able to use Groww to invest.
Groww was founded by 4 ex-Flipkart employees – Lalit Keshre, Harsh Jain, Neeraj Singh, and Ishan Bansal in 2016, and now the company is a Unicorn.
3. Swiggy
Many times it happens that when you feel hungry and want to eat something from your favorite restaurant, you just order the food online, using Swiggy. Well, it's great that we can now order our favorite food, from our favorite restaurant, and all that is at our fingertips!
So, we can hardly imagine someone who doesn't know about Swiggy, especially in the metro cities, and especially the relatively younger people.
Swiggy was founded by Sriharsha Majesty, Nandan Reddy, and Rahul Jamini in 2014. This company rose when dominant companies like Zomato were already in the market, and now the company is Unicorn. Swiggy serves in more than 500 cities across India, delivering food to the doorsteps.
4. WiseTrolley
Just imagine that you need customized T-shirts for you, or your loved ones, or you need some T-shirts with trendy, and cool designs, you can count on WiseTrolley. This startup was founded in 2019, and now it has hundreds of unique T-shirt designs which you can choose from. Also, they have an option of customized T-shirts, so it also makes it so convenient, if you want to buy some customized T-shirts, or you can also choose from the hundreds of designs available in different categories.
The specialty of WiseTrolley is that their T-shirt is pure cotton, super comfortable, affordable, and available in a variety of designs and colors. If you want to learn more and explore more about WiseTrolley, you can visit their website Wisetrolley.com.
5. DREAM11
If you are a Cricket fan, you probably might be familiar with DREAM11, which is an online fantasy sports platform, which has more than 10 Crore users in India. For example, whenever any Cricket match is there, in the World Cup, or any other cup, like IPL, etc. You might have seen people forming their different teams, and winning in the pool prizes.
DREAM11 was founded by Harsh Jain and Bhavit Sheth in 2007. The Fantasy sports platform now offers different sports, like Fantasy Cricket, Kabaddi, Basketball, Hockey, Volleyball, Handball, and more sports.
6. BoAt
BoAt is another company that is recognized by many, as a popular electronics brand, that focuses on and sells audio-focused and wearable devices. We can say that BoAt has brought a trend, and a starting wave in the consumer market for affordable, good quality, and reliable audio devices.
The Company was founded by Aman Gupta, and now it is one of the best companies that many consider when they are buying some audio devices, like headphones, or speakers, or even products like smartwatches, or even smart rings. The boat is moving ahead in its own unique way.
7. Udaan
If you are familiar with the world of E–Commerce, you might be already familiar with the company Udaan, which is a tech-based startup, which provides B2B e-commerce solutions. This company was founded in 2016, by Sujeet Kumar, Vaibhav Gupta, and Amod Malviya, ex-Flipkart employees.
Now the company has a network of millions of users, operates in hundreds of cities, and also works with major brands like BoAt lifestyles, PepsiCo, ITC, LG, and more.
Conclusion
In this article, we have looked at different and unique startups, which are working in different areas, like FinTech, E-commerce, Electronics, and more. You can always explore more about these companies, and more such startups in similar, and some more areas. Startups are always focused on solving problems of the people, and the industries.
We hope that you learned from these pieces of information related to different and unique startups, and you can also explore more about them.