Who am I essay
Who am I? The answer to this question is simple if someone else asks this question to us. We will simply answer my name is so and so and I work at ABC place. But if this question is asked by you to yourself. Then the answer is not very simple. In answer, we have to give an entire description of our personality, hobbies, and interest.
The world is full of people but the DNA of no two individuals is the same hence no two people are exactly alike. Each individual in the world is unique. Even identical twins show a little deviation in their personality, hobbies, and interest. Each person has his own strength and weakness. My name is Robin Davidson and today I will tell you who am I.
Who am I essay for Students?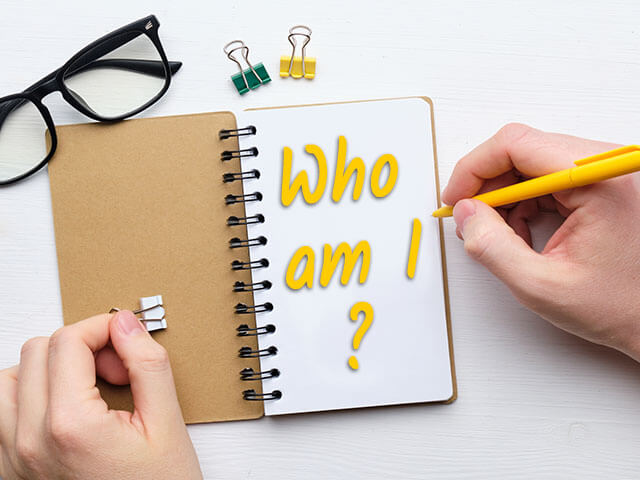 I am Robin Davidson I live in Nagpur city of Maharashtra. My father is an Auto Rickshaw driver and my mother is a peon in a local school. I have no brother and sister. I am 16 years old and I study in 10th class in Zilla Parishad School. My aim in life is that I will serve my country in defense forces or in the police force.
You must be wondering why is want to join the army, navy, air force, and police force. I think that my personality suits that job. I am tall and physically fit and I have an alert mind. Since childhood, I was attracted to life in defense forces. The principles and moral values that you learn in defense remain with you lifelong. I like the disciplined and adventurous lifestyle of defense forces. And it is a matter of great pride to serve your country in defense.
Maths and physics are my two favorite subjects because they teach us to think rationally and teach us to look at the problem from different perspectives. I always topped in science and math in my class but social studies are not my favorite subject. This was about my studies but I am very good at sport also the two sports which I like the most are cricket and boxing. I play only gully cricket I never played cricket in the academy professionally. But I am trained as a boxer professionally. My boxing coach is an Ex-Army man. He is strict and disciplined. He inspires me a lot.
I love to play chess with my father in my leisure time. I never defeated my father in chess. Even after doing very hard work like riding an auto Rickshaw, my father is not tired when he comes home after dinner we always play chess with each other and my father always wins.
My friends say Robin is mama's boy. My mother has a very conservative nature when it comes to me. She keeps watch on my all activities, what am I eating, with whom I am playing, my friend circle. She works as a peon in School and she is only 12th passed but helps me in my study. It happens rarely that I asked her something and she left me with a regret.
My hobbies and interest are watching movies and listening to songs. I like old Bollywood songs. I can't sing but I can dance. I take part in gathering in school. When it comes to movies I like Historical or movies based on real-life events. I also like Hollywood movies like Rambo, Terminator, and Jurassic Park.
I have only one best friend he lives next to my house his name is Vinit Kolpekar. We are of the same age. I don't live in a group of friends my mother keeps a strict vigilance on me when it comes to making friends. Vinit and I like to travel a lot we go to parks, movies, temples, and any other tourist spot in our city Nagpur. We also study together. I know him since childhood we never fight or even fight our fight lasts just for an hour.
Vinit does not study in my school he studies in the English medium school Holy cross. His father works in a bank. He is a very good boy. Even he is richer than me he never looks down on me
My favorite teacher is my class teacher Deshpande sir he is a very strict and trained teacher. He is very hard from the outside and soft from the inside like coconut. He loves us. We are also very free to ask him anything. He uses to teach us math. His teaching skills are extraordinary.
Conclusion: The person is born but the character is made by parents, teachers, friends, and social environment.